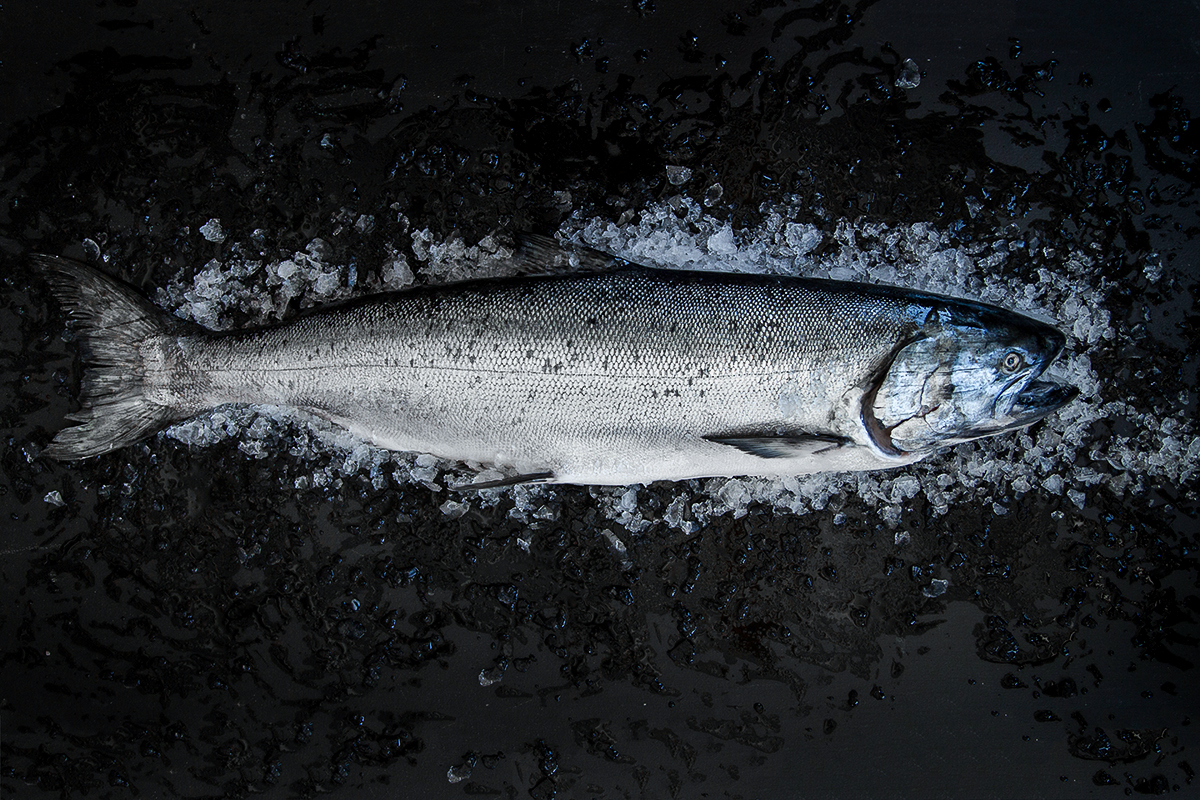 The first to introduce fresh wild Pacific salmon to the East Coast, John Nagle Co. is also at the forefront of salmon aquaculture. Our long-standing friendships and alliances with trusted salmon farmers and fisherman all over the world ensure a year-round supply of top-quality salmon.
Our scallops are harvested from the ice-cold waters of the North-Atlantic, shucked by hand, and sent direct to our Boston facility. We offer a year-round supply of high-quality scallops, always dry (no additives), in a variety of packaging options, fresh, IQF or block frozen. Bay Scallops are available seasonally.
Trusted fishing families continue to line catch our wild halibut from the cool, clean waters off the coast of the U.S., Canada and Norway, where it is iced and brought in as dayboat premium product, enabling us to offer MSC-certified halibut on a year-round basis. Farm-raised halibut provides an additional source of high-quality product when wild is not available. Our halibut is available H&G, as fillets, or as steaks.
Through alliances with a wide-range of domestic and international fisheries, we can offer a year-round supply of swordfish in a variety of sizes and grades, as well as a seasonal selection of premium MSC swordfish. Line-caught and shipped directly to Boston, our swordfish is available whole H&G, as boneless loins, or as steaks.
We utilize our fine-tuned grading and in-house quality control to offer premium, fresh Big Eye and Yellowfin tuna from domestic and international fisheries on a year-round basis. Our in-house tuna experts grade all our tuna for color, fat content, texture, and freshness to provide the best quality and value to our customers.
Groundfish, such as cod, haddock, and flounder, has been a staple of our business since its early days, and paved the way for many of our long-standing relationships with fishing communities throughout the North Atlantic. We continue to rely on these sources, as well as international fishing communities, for wild-caught, high-quality groundfish, including cod, haddock, flounder, hake, pollock and redfish.
With a lineup of more than 40 varieties of premium oysters, beautifully-cultivated mussels, and a consistent supply of both hard and soft shell clams, our shellfish program has evolved to deliver on new market trends while staying true to our New England heritage. By sourcing high-quality product from the finest growing areas along the Eastern seaboard, and working directly with our trusted shellfish community, we provide a consistent, year-round supply of farmed and wild shellfish with an excellent shelf life.
Personal relationships with independent fishermen and family-owned fish packers in the mid-Atlantic, South Atlantic and Gulf coasts, as well as carefully-crafted partnerships with exporters throughout the world, allow us to the meet the requirements of discerning customers looking for southern fish species such as tilefish, sheepshead, black mullet, Spanish mackerel, snapper, groupers and mahi.
Buying directly from the docks or local packing houses in Massachusetts and throughout the Northeastern U.S., we make certain only the freshest and most responsibly harvested fish go in our boxes. And, we work hard to find both commodity and niche markets for underutilized species and abundant seasonal offerings, including striped bass, black sea bass, scup, bluefish, mackerel, whiting, and butterfish.
Full Fresh Product Listing
Albacore
Arctic Char
Barramundi
Black Sea Bass
Blackback
Black Cod (Sable Fish)
Bluefish
Branzini (Medit. Sea Bass)
Butterfish
Carp
Catfish (Freshwater)
Catfish (Ocean)
Chilean Sea Bass
Clams
Cockles
Cod
Corvina
Crab (Live)
Crabmeat
Croaker
Cusk
Dab
Dorade (Medit. Sea Bream)
Escolar
Fluke
Flounder
Greysole
Grouper
Haddock
Hake
Halibut
Herring
Hybrid Striped Bass
John Dory
Kingklip (Conger Eel)
Lake Victoria Perch
Lobster (Live)
Mackerel
Mahi
Marlin
Monkfish
Mullet
Mussels
Oil Fish
Opah
Oysters
Perch
Periwinkle
Pike
Pollock
Red Fish
Sable Fish (Black Cod)
King Salmon
Atlantic Salmon
Salt Cod
Sardines
Scallops
Scup
Sea Bream
Seatrout/Weakfish
Shad
Shark
Shrimp
Skate
Skipjack
Smelts
Snapper
Soft Shell Crab
Sole
Spanish Mackerel
Squid
Steelhead
Striped Bass Wild
Sturgeon
Swordfish
Tautog
Tilapia
Tile
Trout
Tuna
Turbot
Wahoo
Whitefish
Whiting
Yellowtail Flounder